ANY HOUSE WASHED $149 plus tax
Houses, Decks, Driveways, Fences, Roofs, and much more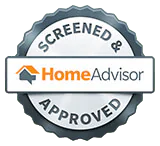 Mrs Powerwash is Central Ohio's authority on residential and commercial power washing. My family has been washing homes and businesses for over seventeen years. With our fleet of 4+ service vehicles on the road, we offer unparalleled service. Find out why my family has over 54,000 washes completed and the best prices and service in Central Ohio.
Residential House Washing
Are you dealing with dingy siding, black-streaked roofs, Moss, Mold, Grime? Mrs. Powerwash can take care of these issues to keep your home clean. Our residential services, including roof cleaning and house washing, make home maintenance easy.
COMMERCIAL PRESSURE WASHING
Commercial buildings and outdoor concrete surfaces such as parking lots and walkways take a real beating from dirt, grime, oil, grease, gum and pollution. Without a professional cleaning and maintenance program in place

" Excellent service, timely, and on a budget. Thanks! "
– Chris Z, Columbus, OH

" Timely, efficient, and thorough. A great service for the price. House looks wonderful! Highly recommend this company. Thanks, much to them. "
– William K,Columbus, OH

" They did a great job!! "
– David C,Columbus, OH

" Mrs. Powerwash did a fantastic job, the house & porch looks so much better & the price is right! "
– Linda S,Hilliard, OH

"I wouldn't trust my Powerwash work to anyone else. Amazing prices and service."
– Stacy J, OH